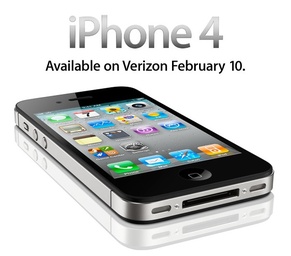 The day has finally arrived where the iPhone 4 comes to Verizon. Many of us have been frustrated with the AT&T network for years. For example, I need a zBoost Metro at my studio in downtown Santa Rosa just to use my iPhone. Seems insane, doesn't it?
And the plot thickens. I stuck with an older iPhone 3GS because its contract expires in just a few months. So, will I switch? Parts of me would love to (many, many parts). But there are considerations:
I do travel abroad. What will I do then?
I have an AT&T family plan with other phones on it. Will we all switch?
My current iPhone can do data and voice at the same time.
How much better will Verizon really be after a full roll out?
I have a couple months to watch and see how this all pans out. In the meantime, I'm curious, will you be switching to Verizon?
---